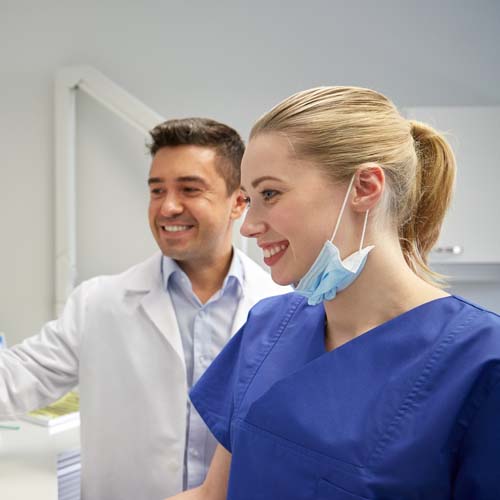 How Does Sedation Dentistry Work?
Does going to the dentist make you feel uneasy? How about for your kids? Dental anxiety is one among of the most common fears, and it can deteriorate your teeth if you feel too anxious to meet a dentist. Unluckily, avoiding dental examination can cause the worst problems in your teeth in the future, so we provide sedation dentistry in Trinity, FL.
We give nitrous dental sedation to our patients to cure their anxiousness while visiting the dentist. Nitrous oxide is also known as "laughing gas" and this is why this sedation dentistry helps to relax the patients and minimizes dental fears and also allows to concentrate fully on the procedure.
What Does Dental Work Feel Like When Sedated?
While getting sedated by nitrous oxide, patients many times report feeling a warm sensation inside the whole body along with numbness. The arms and legs would become excessively heavy causing immobility of the organs. These feelings vanish when the patient comes out of nitrous oxide's effect.
Sedation dentistry is a much easier procedure for the patient if compared to oral sedatives. Nitrous oxide offers quicker effects over a pill or oral liquid which is taken one hour prior to the scheduled appointment due to its delayed effects. This makes it easier for the dentist to regulate while checking up.
Sedation dentistry is often called as sleep dentistry and we provide many patients in entire Trinity and Florida looking for dental sedation or sleep dentistry processes.
Safer Procedures for Children & Adults
Children often get restless, refuse to cooperate with the team of dentists or would flee away due to their strong fear of the dentist. Sedation dentistry is a procedure which not only relieves your child's fear, but also the dental expert doesn't need to worry about a restless patient who may attempt to leave during the procedure and hurt themselves or someone else. Dental sedation also significantly reduces the time needed for a dental examination since the dentist doesn't have to continually stop working in order to relax an anxious patient.
Schedule a Sedation Dentistry Appointment Today
If your dentist fear is not letting you get the best dental treatments, contact us at Trinity Premier Dental today to know more about nitrous oxide sedation dentistry procedure. We try to make your dental experience as relaxing and convenient as possible- you shouldn't afraid of meeting the dentist.
Keep your dental health up to mark with regular teeth cleaning treatment in Trinity, FL.
Contact us to get an appointment with our professional today. We eminently serve the Trinity, Florida area.